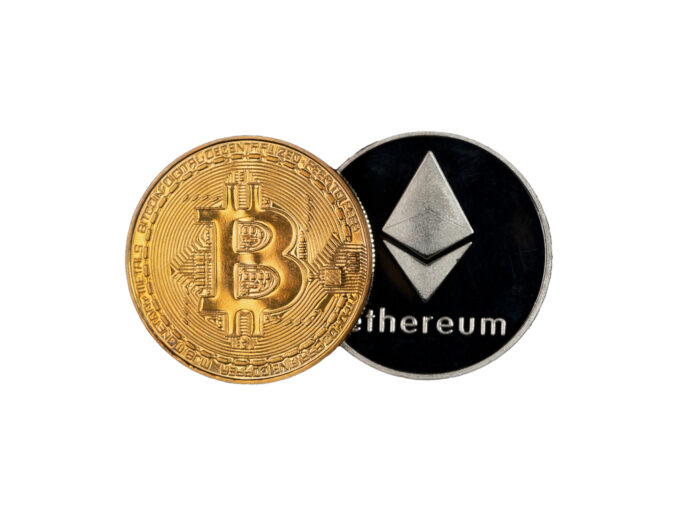 It hasn't been a good week for crypto. After the SEC announced that it would be shutting down crypto exchange Kraken's staking service, investors got cold feet and started selling off their assets. Bitcoin and Ethereum were the first to take a hit, since they're the most valuable cryptocurrencies on the market, with some of the biggest market cap.
The news ended weeks of upward trending, causing prices to dip drastically. Now, it looks like things are picking back up. According to the latest crypto prices, some of the bigger players are regaining some value and bouncing back. Meanwhile, other cryptocurrencies will take some time to do so.
Bitcoin and Ethereum Shows Gain of 0.6% and 0.86% in 24 Hours
Two of the most valuable cryptocurrencies, Bitcoin and Ethereum, were able to gain a higher value after falling by 4-6 percent within the last few days. Thankfully, Bitcoin was able to go above the $21,000 mark, while Ethereum went above the $1,500 mark on Sunday.
Of course, keep in mind that Bitcoin's biggest resistance point these days is the $24,000 to $25,000 range. In these last few months, it's been the biggest obstacle for Bitcoin investors. Thanks to the latest bullish fervor, Bitcoin's price was able to rise and somewhere near the $24,000 area. But it couldn't last as the latest news surrounding crypto exchanges led to a reduction in the price.
It seems as if it's time to work on Bitcoin's image to strengthen the public's trust in the flagship cryptocurrency. The CEO of Ark Invest, Cathy Wood, mentions that Bitcoin is a great asset to help investors secure their money. And not just investors, it provides protection for financially disadvantaged people from all over the world.
Dogecoin and Solana Gain 0.01% and 1.76%
At the same time, some of the popular altcoins, like Dogecoin and Solana, were able to show a minor increase. Dogecoin went up by 0.01% to $1.08185, while Solana went up by 1.76% to $20.73. Unfortunately for Dogecoin fans, it seems as if the cryptocurrency has lost support from its most popular backer, Elon Musk.
According to recent reports, the new owner of Twitter is developing a supposed Twitter coin, rather than incorporating the memecoin. This is despite reports that he was set to integrate the token into the social media platform.
For the most part of last year, Dogecoin did a poor job of retaining its price. The only exception is when Elon Musk acquired Twitter for billions of dollars. After the acquisition, Dogecoin fans had high hopes for Dogecoin usage among the Twitter community.
MINA Rises, while Ripple, Litecoin, and Lido DAO Prices Drop
One of the biggest gainers over the past day was the MINA token, which saw a rise of over 20%. On the other hand, the biggest loser was the Basic Attention Token, also known as BAT. Other losers for the day include the Lido DAO, which went down by 13.67 percent to $2.23. The Frax Share token went down by 13.64 percent to $10.16 and the NEO token's price fell by 8.40 percent to $8.77.
The Rocket Pool token recorded a loss of 7.82 percent and fell to $45.37 and the SingularityNET token went down by 6.14 percent to $0.4011. Fantom and Polygon also made the list of crypto losers, as they recorded a 24-hour loss of 5.99 percent and 3.87 percent. Their current values stand at around $0.422 and $1.23.
Ripple also recorded a loss of 0.25 percent, as its value stood at $0.3815. While occasional fluctuations are part of a volatile market such as cryptocurrency, such decreases in prices should be alarming. As of now, this can be attributed to the lack of optimism surrounding the crypto market. Increasing regulation in different regions is making it more difficult for crypto investors to trade different tokens. This is because more and more crypto exchanges like LocalBitcoins are shutting down.