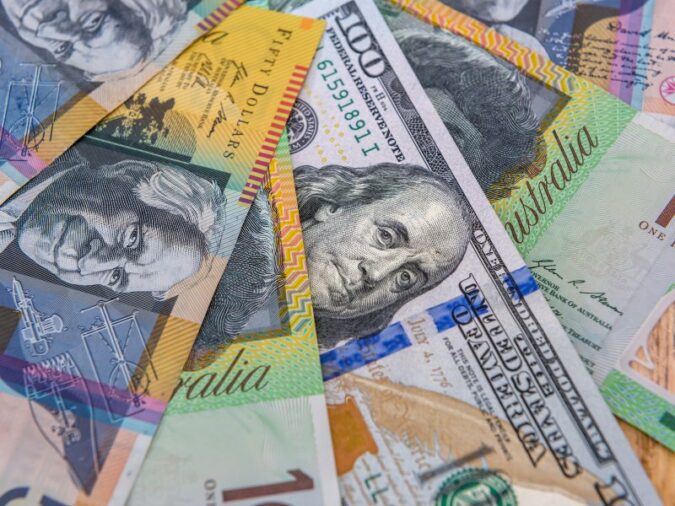 The AUD/USD trading pair is being dragged down again after it suffered some level of rejection just under the 0.7300 zones, with the US dollar jumping back to life in the middle of a new dispensation of risk-aversion throughout the global financial market. Statements coming from a top Russian official sparked the risk-off trade, and the S&P 500 had an accelerated decline in the direction of 4,378 – down by 0.75% on Tuesday.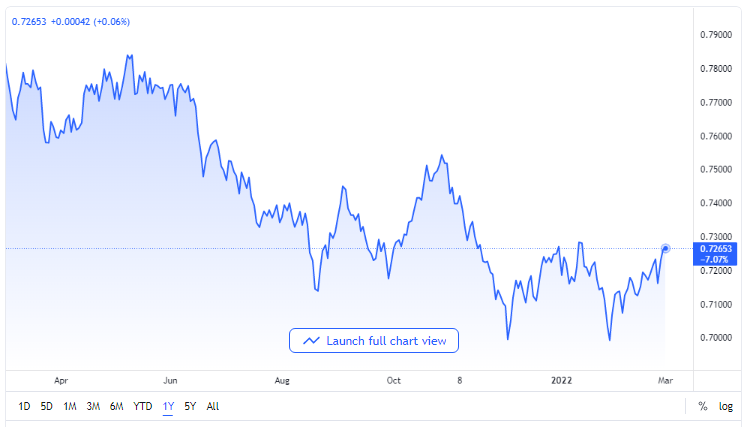 AUD/USD price chart. Source TradingView
Sergei Shoigu, the Russian Minister of Defense, mentioned that Russia is set to continue its operations in Ukraine till its goals are achieved, as reported by Interfax. In another statement, Sergei Lavrov, the Russian Foreign Minister, has claimed that Ukraine is still in possession of some soviet nuclear material, saying further that the government of Russia cannot ignore such danger. 
The Australian dollar, which is in a beta state, fell back more in concert with the general risk sentiment pervading the market as most investors jostle for the safe-haven US dollar. The US dollar index continues to be impressive as it leaped to retest the 97.00 level, and it went up by 0.15% on Tuesday.
In the early hours of the trading day, the Reserve Bank of Australia had its major interest rate untouched at 0.10%, but it said that the Reserve's board is set to exercise more patience, as there are a lot of uncertainties over the situation in Eastern Europe.
The markets are also shrugging off the high purchasing managers' index from China's manufacturing sector because the sentiment over the ongoing Russia-Ukraine conflict is dominating everything and is expected to continue to do so as the US Institute of Supply Management and PMI reports are expected to be turned in.
Australian Dollar to Outperform in the Short-term
The Reserve Bank of Australia is the first central bank in the G10 to have met since the Russia-Ukraine war broke out. According to economics at the MUFG bank, the RBA policy statement has the potential of keeping expectations alive that the Reserve bank is making efforts to raise interest rates that have supported the AUD recently.
RBA Focuses on the Impact of Inflation from the War in Eastern Europe
The Reserve Bank of Australia took note that the latest regional tensions have been a new major source of global anxiety. The reserve's main focus now is on the risks the conflict poses around the momentum and rate of inflation instead of the material effects it could have on growth. There is now an expectation of a higher Consumer Price Index as a result of higher gas prices resulting from the developments.