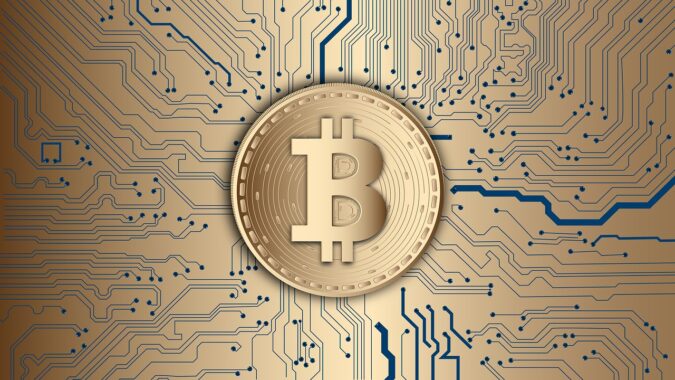 More joy is seen amongst Bitcoiners when Bitcoin is going to surpass critical price barrier of US$ 60K. But for one man it ended up offending and making his wife angry and resultantly both got separated.
An interesting as well as quite upsetting and unfortunate incident occurred when Bitcoin's value was surging.
One of the Reddit user who goes by the name "Parking_Meater" posted his unfortunate end marriage story. The user informed through a post that while Bitcoin's value was about to break this critical price barrier of US$ 60K, his life was changed completely. He informed that his wife has left him and got separated through a divorce over a dispute involving Bitcoin.
Parking_Meater told that at one point in time his wife insisted upon him to purchase Bitcoin, which he did gladly. He told further that both, he and his wife, were huge fans of Bitcoin and were monitoring Bitcoin's price surge on regular basis. However, when Bitcoin's value crossed US$ 60,000 his wife came to him and asked him to sell Bitcoins. But Parking_Meater did not agree with his wife and insisted upon keeping Bitcoins for future.
Although he managed to convince her, but he went onto invest further money into Bitcoin, without the knowledge of his wife. At that time, Bitcoin saw a massive decline and the value was brought down at critically low levels. So buying further Bitcoins in a dip was a smart move as per his understanding, he said.
However, one day his secret was revealed by his wife which angered her and resultantly his marriage life was seriously affected. His wife immediately left the house and told him that she was going to say for couple of days with her siblings.
But after couple of days, when she did not respond to his calls or messages, he became certain that something was no right. A few days later, he received a notice which utterly put him in shock as it was a notice for seeking separation.
Parking_Meater has told that now he and his wife are separated, living their own lives. However, he is confident that the sad end of his marriage life was not because of Bitcoin. He still owns and holds Bitcoins for himself which he intends to sell once the value is above US$ 150K, said Parking_Meater.
Yet the story of this unluckiest and unfortunate Bitcoiner was not exempted from cross comments and jokes.
Some of the Reddit users advised him that he should have saved some Bitcoins to pay for divorce attorney's fee. While few advised him to buy him a new wife through Bitcoins. Currently Parking_Meater seems to be paying attention to the advices and has asked for recommending him some online dating websites.